SONGS OF THE FIFTIES

£ 7.50
01. That's All Right
02. Heartbreak Hotel
03. I Was The One
04. Don't Be Cruel
05. When My Blue Moon Turns To Gold Again
06. (There'll Be) Peace In The Valley (For Me)
07. My Wish Came True
08. Doncha' Think It's Time
09. Wear My Ring Around Your Neck
10. I Got Stung
PRICE IS WITH UK POSTAGE
SONGS OF THE SIXTIES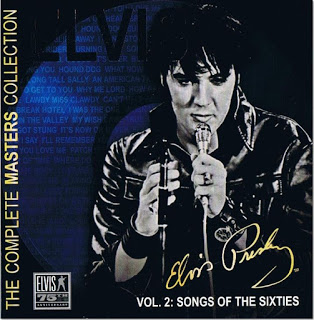 £ 7.50
01. It's Now Or Never
02. Blue Hawaii
03. Good Luck Charm
04. (You're The) Devil In Disguise
05. What'd I Say
06. I'm Yours
07. How Great Thou Art
08. I'll Remember You
09. In The Ghetto
10. Kentucky Rain
PRICE IS WITH UK POSTAGE
SONGS OF THE SEVENTIES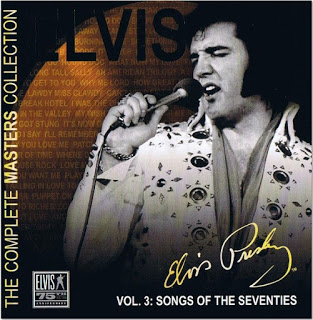 £ 7.50
01. You Don't Have To Say You Love Me
02. Love Letters
03. Patch It Up
04. We Can Make The Morning
05. Where Do I Go From Here
06. Burning Love
07. It's A Matter Of Time
08. Raised On Rock
09. Promised Land
10. Bringin' It Back
PRICE IS WITH UK POSTAGE
CHRISTMAS WITH ELVIS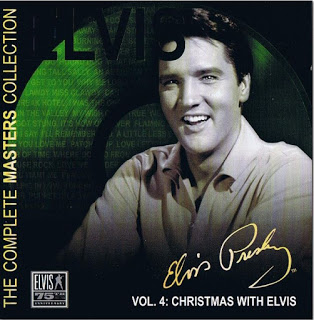 £ 7.50
01. Blue Christmas
02. White Christmas
03. Here Comes Santa Claus (Right Down Santa Claus Lane)
04. Silent Night
05. O Little Town Of Bethlehem
06. Santa Bring My Baby Back (To Me)
07. Santa Claus Is Back In Town
08. I'll Be Home For Christmas
09. If Every Day Was Like Christmas
10. It Won't Seem Like Christmas
11. If I Get Home On Christmas Day
12. Holly Leaves And Christmas Trees
13. Merry Christmas Baby
14. Silver Bells
15. I'll Be Home On Christmas Day
16. On A Snowy Christmas Night
17. Winter Wonderland
18. O Come, All Ye Faithful
19. The First Noel
20. The Wonderful World Of Christmas
PRICE IS WITH UK POSTAGE
COMPLETE ALOHA FROM HAWAII CONCERT
£ 7.50
01. Also Sprach Zarathustra
02. See See Rider
03. Burning Love
04. Something
05. You Gave Me A Mountain
06. Steamroller Blues
07. My Way
08. Love Me
09. Johnny B. Goode
10. It's Over
11. Blue Suede Shoes
12. I'm So Lonesome I Could Cry
13. I Can't Stop Loving You
14. Hound Dog
15. What Now My Love
16. Fever
17. Welcome To My World
18. Suspicious Minds
19. Introductions By Elvis
20. I'll Remember You
21. Long Tall Sally/Whole Lotta Shakin' Goin' On
22. An American Trilogy
23. A Big Hunk O' Love
24. Can't Help Falling In Love
25. Blue Hawaii
26. Ku-U-I-Po
27. No More
28. Hawaiian Wedding Song
29. Early Mornin' Rain
PRICE IS WITH UK POSTAGE
HEARTACHE
£ 7.50
PRICE IS WITH UK POSTAGE
01. That's When Your Heartaches Begin
02. Don't
03. Are You Lonesome Tonight?
04. Starting Today
05. (Marie's The Name) His Latest Flame
06. Anything That's Part Of You
07. Just Tell Her Jim Said Hello
08. Suspicion
09. She's Not You
10. They Remind Me Too Much Of You
11. What Now, What Next, Where To
12. Blue River
13. It Ain't No Big Thing (But It's Growing)
14. I've Lost You
15. When I'm Over You
16. I Will Be True
17. Love Me, Love The Life I Lead
18. Thinking About You
19. Mr. Songman
20. Woman Without Love
COMPLETE 1968 COMEBACK SPECIAL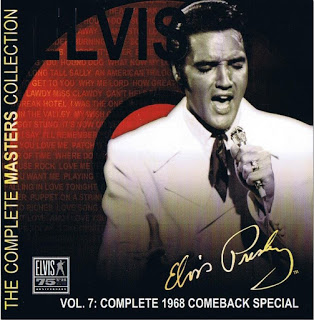 £ 7.50
PRICE IS WITH UK POSTAGE
Trouble / Guitar Man
Medley: Lawdy, Miss Clawdy / Baby, What You Want Me To Do / Heartbreak Hotel / Hound Dog / All Shook Up / Can't Help Falling In Love / Jailhouse Rock / Love Me Tender
Where Could I Go But To The Lord/Up Above My Head/Saved
Blue Christmas/One Nigh
Tiger Man
Memories
Medley: Nothingville / Big Boss Man / Guitar Man / Little Egypt / Trouble/Guitar Man
If I Can Dream

COUNTRY ROOTS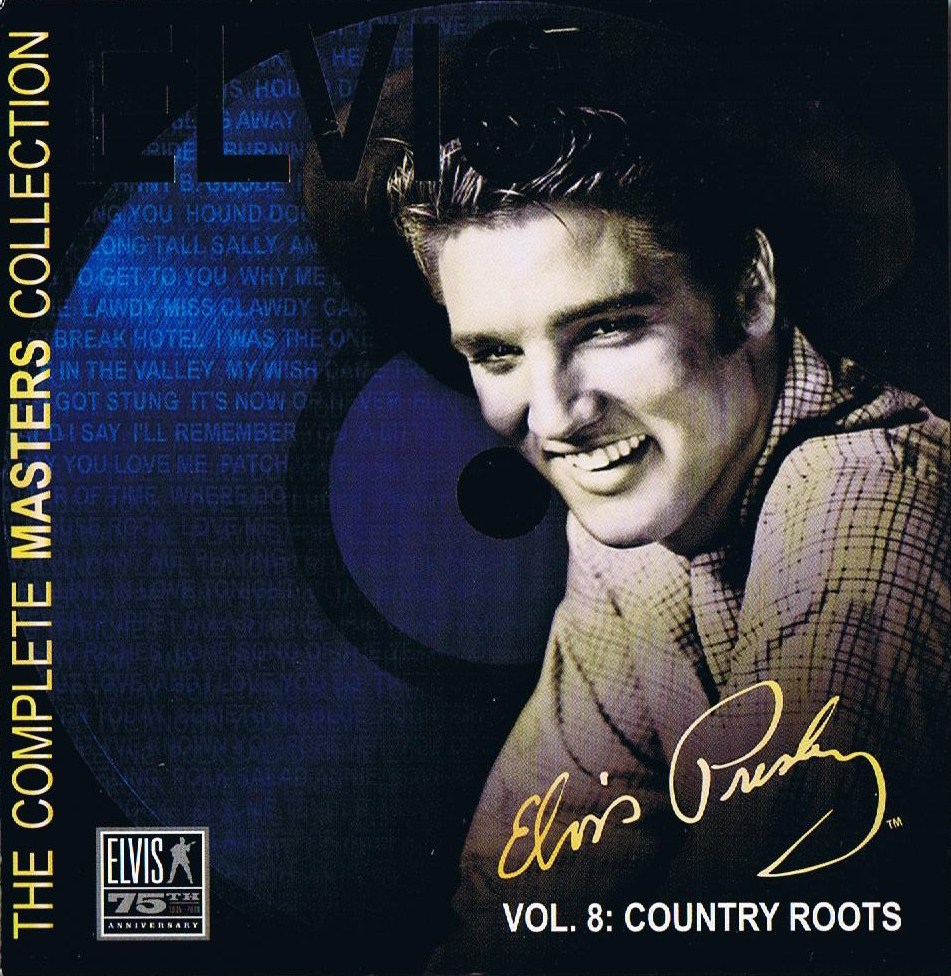 £ 7.50
PRICE IS WITH UK POSTAGE
01. I Love You Because
02. Blue Moon Of Kentucky
03. I'll Never Let You Go
04. How's The World Treating You
05. Old Shep
06. Your Cheatin' Heart
07. A Fool Such As I
08. It's A Sin
09. Just Call Me Lonesome
10. You Don't Know Me
11. I'm Movin' On
12. I'll Hold You In My Heart (Till I Can Hold You In My Arms)
13. After Loving You
14. It Keeps Right On A-Hurtin'
15. Little Cabin On The Hill
16. I Really Don't Want To Know
17. Faded Love
18. Tomorrow Never Comes
19. Make The World Go Away
20. Green, Green Grass Of Home
21. Are You Sincere
RHYTHM AND BLUES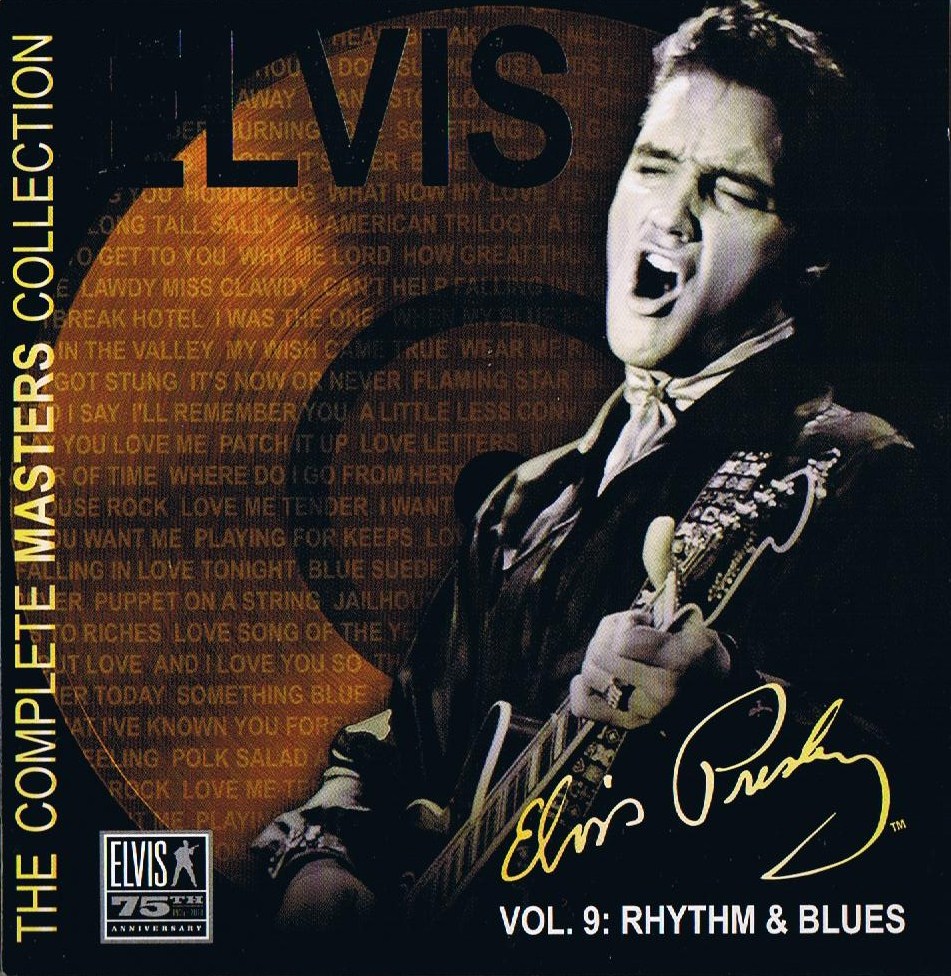 £ 7.50
PRICE IS WITH UK POSTAGE
01. My Baby Left Me
02. So Glad You're Mine
03. Anyplace Is Paradise
04. Tell Me Why
05. When It Rains, It Really Pours
06. Ain't That Loving You Baby
07. A Mess Of Blues
08. It Feels So Right
09. Like A Baby
10. Fever
11. Reconsider Baby
12. I Feel So Bad
13. Witchcraft
14. Down In The Alley
15. Big Boss Man
16. Hi-Heel Sneakers
17. U. S. Male
18. Stranger In My Own Home Town
19. Got My Mojo Working/Keep Your Hands Off Of It
20. If You Don't Come Back
21. Just A Little Bit
22. Shake A Hand
LIVE IN LAS VEGAS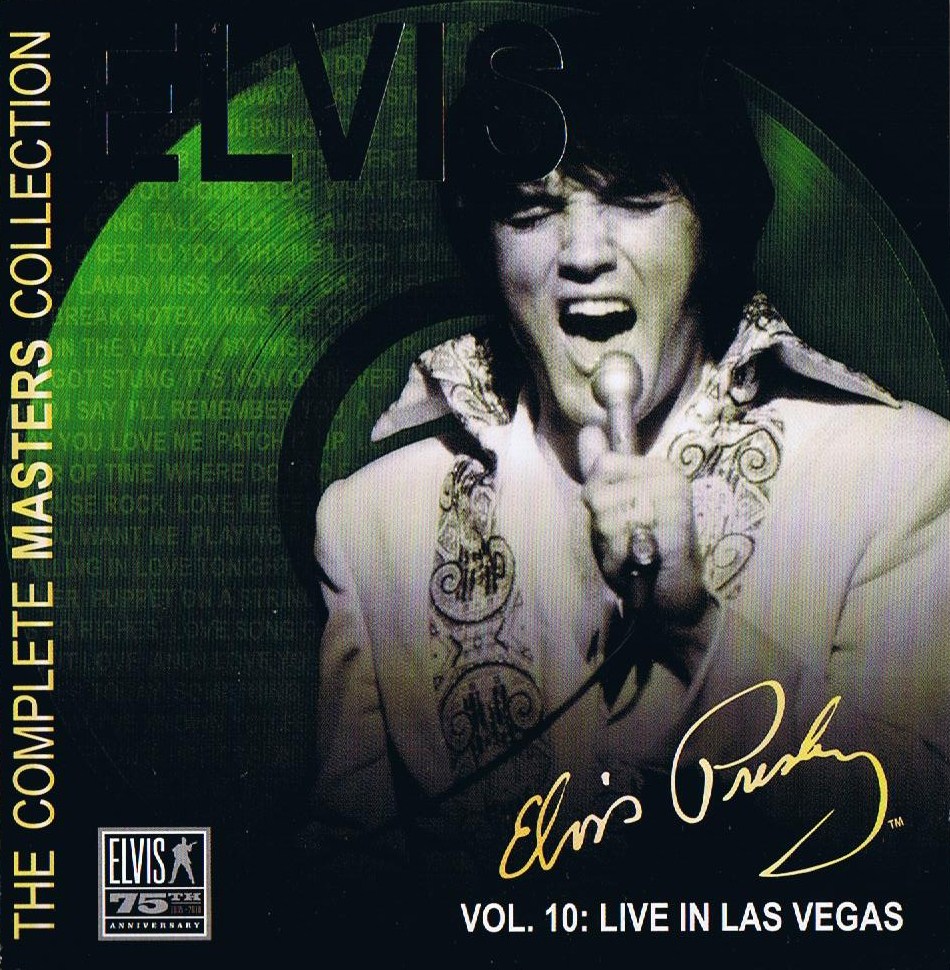 £ 7.50
PRICE IS WITH UK POSTAGE
01. Blue Suede Shoes
02. Johnny B. Goode
03. All Shook Up
04. Are You Lonesome Tonight?
05. Hound Dog
06. I Can't Stop Loving You
07. My Babe
08. Mystery Train/Tiger Man
09. Words
10. In The Ghetto
11. Suspicious Minds
12. Can't Help Falling In Love
13. See See Rider
14. Release Me
15. Sweet Caroline
16. Runaway
17. The Wonder Of You
18. Polk Salad Annie
19. Yesterday
20. Proud Mary
21. Walk A Mile In My Shoes
22. Let It Be Me